Register Now!
Or paste this link in your browser's address bar: http://conferences.enderunextension.com/conferences/big-data-analytics-summit-2017

Enderun Colleges and Global Chamber® Manila proudly present the next event in their Digital Transformation Series, entitled "Big Data & Analytics Summit 2017".
This year's theme is "Big Data Made Simple"
"Data is the new Oil" is the new mantra, and for good reason! The past decade has seen an amazing transformation of business. The top 5 largest listed companies by market capitalization are all from the IT sector: Apple, Alphabet (Google), Microsoft, Amazon, Facebook. Contrast that with just five years ago when the list was dominated by energy and financial sector players.
These companies, who have now achieved global dominance, have one thing in common. They have mastery over data. The lesson: to thrive in business today, you must constantly innovate, and you must up-skill yourself and your team in understanding data through analytics.
Join us on November 15, 2017 as we hear from industry experts who will openly share their best practices and insights and put you on the path to becoming future leaders in today's data-driven economy.
Key Takeaways:
Understanding Big Data & Analytics and How it is Managed

Unlocking Key Business Insights through Analytics

Data Storytelling as the "last mile" in Business Decision-Making

How to Assess your Organization's Data Maturity and Skills

The Framework and Roadmap for Advancing your Data Capabilities

Practical Workshops to Equip You to Take Action!
Speakers: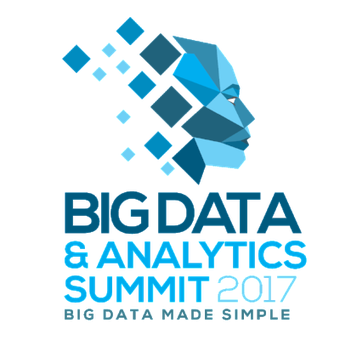 SMX Convention Center, SM Aura, BGC, Taguig City